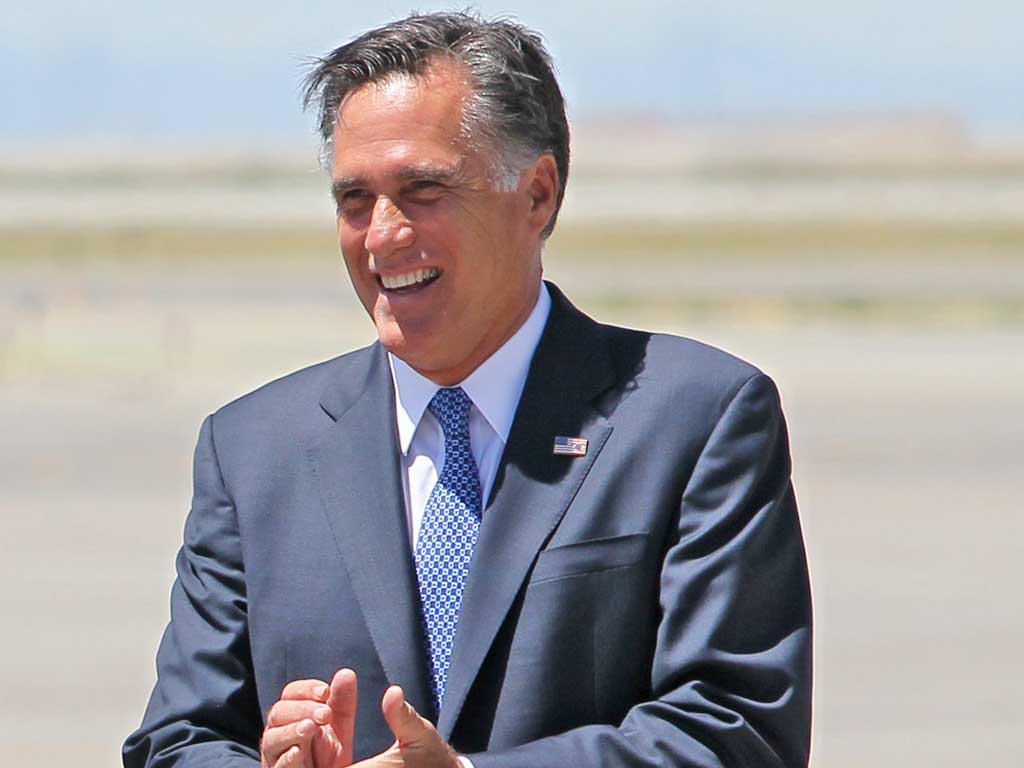 Mitt Romney's weekend away with 700 close friends (who happen to be rich)
Mitt Romney spent the weekend with 700 of his closest political friends – the men and women who are raising millions of dollars for his campaign – at a lavish retreat in the shadow of the Rocky Mountains, underscoring how money will dominate the coming US presidential election like no other.
The unprecedented scale of the gathering earned it the nickname Romneypalooza, where fundraisers from the worlds of business and finance came to mingle with party elders, campaign strategists and with the candidate himself.
The event triggered a new round of betting in the so-called "Veepstakes", since it showcased several of the politicians being vetted as potential vice-presidential candidates. The current front-runner, Ohio Senator Rob Portman, was there. His appointment could help Mr Romney win that crucial swing state. Former Minnesota Governor Tim Pawlenty was also speaking. Invitations went out to donors who have given $50,000 or who are planning to bundle together contributions of $250,000 or more from their associates.
Many thrilled at the chance to get close to members of Mr Romney's inner circle and to debate strategy with the likes of Karl Rove, President George W Bush's chief strategist, and former Secretary of State James Baker. A rousing speech by Condoleezza Rice, in which she urged the US to reassert a muscular leadership role on the world stage, won a rapturous reception. For Mr Romney, who founded the private equity firm Bain Capital, the event was an assertion of perhaps his key qualification for the Republican nomination, which he won against grumbling from the right: namely, a career built on his fundraising prowess.
Democrats seized on sightings of a Bain Capital jet at a nearby airport, suggesting that members of Mr Romney's old firm were helping at the event. Mr Romney built Bain into a financial powerhouse in part by being able to raise money from a wide range of investors. There were other reminders of that prowess, notably the skiers in the mountains above the retreat, where the 2002 Winter Olympics were hosted after Mr Romney was brought in to rescue them.
The 2012 election season, which includes votes for all the seats in the House of Representatives and one-third of the Senate, is forecast to cost upwards of $6bn, at least 20 per cent more than four years ago, and it could be even higher thanks to the creation of "SuperPACs", political action committees that can spend without limit on adverts, provided their activities are not co-ordinated with the candidate's staff.
The distinction looked moot in Utah over the weekend. Mr Rove, who took part in a panel discussion, runs a Romney-supporting SuperPAC, while Charlie Spies, founder of the most powerful SuperPAC, Restore Our Future, was spotted collaring donors in a hotel lobby.
Obama's men in london answer his call
Barack Obama is looking overseas for contributions to his re-election campaign, including tapping up wealthy Americans living in London. Josh Berger, the head of Warner Bros in the UK, who holds dual American and British citizenship and was appointed a CBE in the Queen's birthday honours, is among those who have promised to bundle together $500,000 in campaign contributions for the President. Another is Anthony Gardner, a Clinton-era official who is now a London-based executive at the private equity firm Palamon Capital Partners.